Welcome to Keith Bowman
6th December 2018
News from the Pro Shop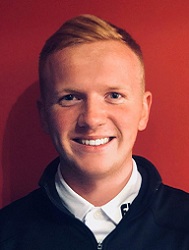 We are delighted to welcome our newest member of staff, Keith Bowman to the Pro Shop and Golf House Club starters' team. Keith has recently enrolled on the first year of the PGA training programme and is now working towards becoming a fully qualified PGA Professional.
Prior to joining the team at Elie he worked for 2 years at the Dukes Golf Course in St Andrews as a retail assistant and Starter. Keith is a very passionate golfer and has been a scratch handicap since the age of 14, having played in the 2015 Alfred Dunhill Links as an amateur.
Keith's ambition is to specialise in junior coaching and develop the junior programme at the club during his PGA training.