Completed in 1877 the clubhouse has been the subject of regular upkeep and renewal over the years. Indeed it recently enjoyed a £1.25m refurbishment and offers excellent facilities for members and visitors to enjoy.
The clubhouse is shared by both The Golf House Club and The Elie & Earlsferry Ladies Golf Club, which each have their own locker room and members' lounge.
The members' lounge for The Golf House Club overlooks the 18th green and sitting in the bay window, discussing your round over a drink, is a well-earned pleasure.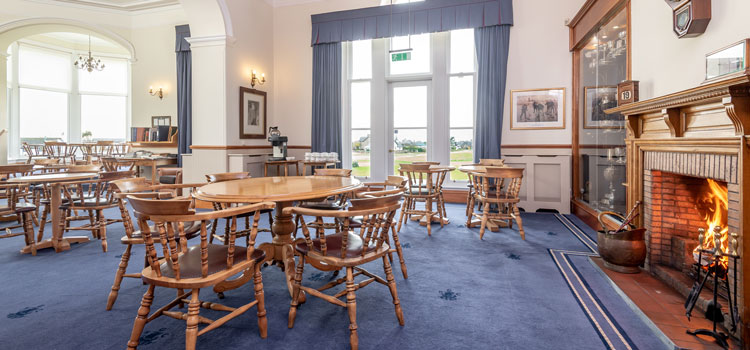 There is then a shared mixed lounge, overlooking the first tee where players can enjoy a coffee before they head out or something stronger as they watch others begin their game.
No matter where visitors choose to relax before or after their game, they can be sure of a warm and friendly reception from both the members and the clubhouse team.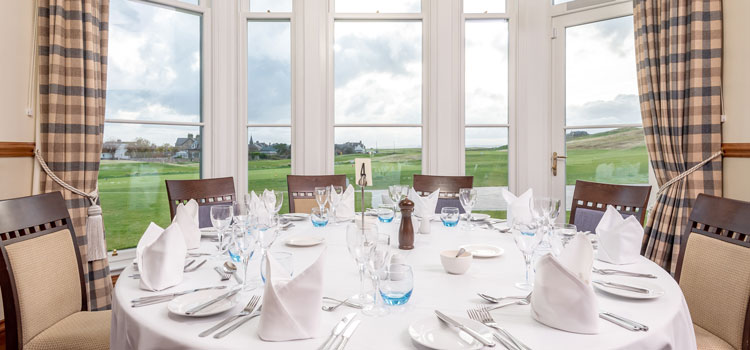 Certainly Bill Campbell was in no doubt about the welcome he enjoyed and the two-time President of the United States Golf Association, said: "Joan and I loved our years in Elie… We miss our visits to The Golf House Club and cherish our memories of the happy times we spent there with its unique golf and friendly members."
We look forward to welcoming you here and hope you too will return regularly to Elie over the years.
Contact: clubhousemanager@golfhouseclub.org  +44 1333 330301.